Financial Peace of Mind
means not having to worry or wonder about your financial future.
Although almost no one is free of financial challenges from time to time, those who have developed a sound financial plan, implemented that plan, and ultimately achieved Financial Peace of Mind tend to sleep a little bit better and feel free to focus on truly enjoying their lives.
Eric Hutchinson will help you design a plan for financial peace of mind based on your specific needs and goals.
Everyone has different comfort zones and ideas of what financial peace of mind means to them. Leveraging experience gained over thirty years giving financial planning counsel to people just like you, Eric has developed rigorous diagnostic skills that help him find the most efficient ways to help you achieve your financial goals and ultimately, financial peace of mind.
It has been said that if you fail to plan, you are planning to fail. Just as you wouldn't start building a house without a blueprint for guiding the process, everyone needs a well-thought-out financial plan to guide them in making financial decisions along life's pathway. Eric uses his professional training and experience to help individuals design their personal financial plan uniquely fashioned to reflect their goals, values and dreams for the future.
Join The Newsletter
Stay updated on how to achieve and maintain Financial Peace of Mind
[gravityform id="1" title="false" description="false" tabindex="33"]
How financially prepared are you right now?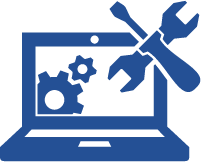 Don't guess. Take Eric's Retirement Savings Assessment and discover where you might be able to improve your financial plan or start developing a plan to shape your financial future.
Contact Eric Hutchinson, CFP®, Today!
Get started with designing your personalized plan to help you achieve Financial Peace of Mind