Eric Hutchinson, CFP®
Eric Hutchinson is an author, speaker, and a Certified Financial PlannerTM practitioner. He has more than 30 years of experience working in financial planning, investments, estate planning and tax planning. Hutchinson is passionate about working with families to help them manage their financial affairs, and ultimately make their dreams a reality. He knows money is a key factor in maintaining a level of comfort and peace of mind, regardless of age.
This is the motivation behind his book, The Financial Briefing: Answers to Life's Most Important Money Questions (Advantage Media Group, May 2016), which distills time-tested wisdom based on decades of professional experience and provides an overview of many of the financial and life issues everyone will face at some point. The quick and easy-to-understand answers in this book provide readers with the knowledge and resources needed to make money a positive force in their lives. Functioning like a reference book, it helps readers learn tactics to develop a blueprint for their financial future, navigate crucial money decisions at each stage of life, and hold meaningful money conversations with family, aiming to help put money worries to rest and make a positive impact for generations to come.
Hutchinson has professional affiliations with The Financial Planning Association, the Certified Financial Planner Board of Standards and the Investment Management Consultants Association. He is a sought-after speaker on financial topics, and has been featured in top media outlets like The New York Times, Consumer Report, InvestmentNews, the Arkansas Democrat-Gazette and many others, as well as on CNNMoney.com, Bloomberg Television in New York, and NBC, CBS, ABC and Fox affiliates.
Join The Newsletter
Stay updated on how to achieve and maintain Financial Peace of Mind
[gravityform id="1" title="false" description="false" tabindex="33"]
How financially prepared are you right now?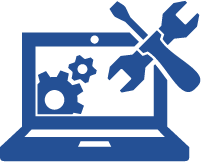 Don't guess. Take Eric's Retirement Savings Assessment and discover where you might be able to improve your financial plan or start developing a plan to shape your financial future.
Contact Eric Hutchinson, CFP®, Today!
Get started with designing your personalized plan to help you achieve Financial Peace of Mind