Adam and Beth* struggled with goals of both paying down debt and building some savings at the same time. It was hard, but they had to find a way to do it or their long-term future could be at stake. They had come to understand that time—lots of time—is needed to turn...
read more
Join The Newsletter
Stay updated on how to achieve and maintain Financial Peace of Mind
[gravityform id="1" title="false" description="false" tabindex="33"]
How financially prepared are you right now?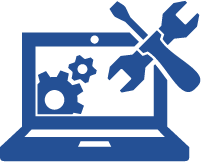 Don't guess. Take Eric's Retirement Savings Assessment and discover where you might be able to improve your financial plan or start developing a plan to shape your financial future.
Contact Eric Hutchinson, CFP®, Today!
Get started with designing your personalized plan to help you achieve Financial Peace of Mind